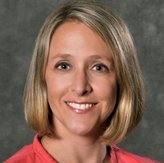 Join us on March 5, 2019 and learn more about Chicago's rising stature for startups and entrepreneurs from Betsy Ziegler, CEO of 1871. 
Elizabeth "Betsy" Ziegler is the first female CEO of 1871, which was ranked as the number one university-affiliated tech incubator in the world in 2018.
Previous to 1871, Betsy was the Chief Innovation Officer at the Kellogg School of Management at Northwestern University, where she was responsible for integrating technology into the Kellogg educational experience as well as portfolio innovation. From 2011 through September 2015, she served as associate dean of degree programs and dean of students.
Meeting includes election of incoming AICC Officers, Executive Committee, and Directors.
Hosted by:
Scott Glickson, Partner
77 West Wacker Drive, #4400
Chicago, IL 60601
Get tickets for this event on: EventBrite.